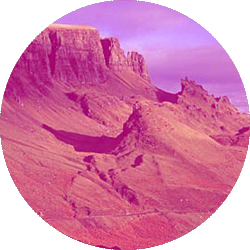 Organisations are successful by virtue of their people. Leaders are the critical ingredient that can make the difference between an organisation's success or failure. Leaders are, essentially, 'conductors' who orchestrate and deliver through those around them. Effective leaders have the ability to role-model, to embed and then to cascade their vision and values all the way through the organisation.
Self-awareness and insight are core components of our leadership practice. We help organisations to ensure that senior leaders they bring in are not simply 'great on paper' – but that they have the right blend of 'soft' and 'hard' skills for the role and the environment. Our external perspective – developed over three decades of working with senior leaders – gives us a very real commercial insight that clients value.
Building capability at the organisational level involves looking at talent and succession planning more holistically. As with all of our work – we stay focused on the business objectives and use this lens to advise on succession strategies all the way up to CEO and main board. Our multi-sector, cross-border experience is valued by clients as we are able to recommend approaches that have worked in some of the world's most successful companies.
Track record:
FTSE100 FTSE Bank  (2012)
Consulted and advised the HR Talent Team on an overall approach to the sponsorship role of senior leaders to be able to advocate and support the development of female talent, as part of the talent strategy.
The aim of the programme was to support both the sponsor and those women identified as high potential, working in partnership with them over a 12 month period.
Designed an approach and all the supporting materials to guide the purpose and process.
Designed a web-based approach for the training to be rolled out by the HR Business Partners.
Oversaw the pilot roll-out in India and then globally.
SchoolforCEOs:
Programme Director at the School For CEOs for two major programmes – "Vital Few and "Runway".
The purpose is to help prepare and develop executives to be more ready for the leadership roles ahead of them.
The programmes cover the broadest range of organisations, attracting Corporate and Commercial businesses, PE, Family, Not-for-Profit and Charitable companies.
The programmes are designed for individual leaders and integrated into leadership development strategies of these businesses.
Responsible for the ongoing development and improvements to maximise the value and learning for delegates.
Designed and developed in conjunction with David Sole the '4 Dimensions Leadership Model' and '5 Dimensions Management Model' diagnostics to support the programme's overall approach and point of view, developing CEO and future executive potential leaders.
Prepare our faculty for each programme covering Chairs, NEDs, CEOs and expert practitioners including HRDs and Executive Headhunters as apart of our Runway programme.
Follow up executive coaching to support delegates reflect and review their development plans.
Ongoing research and development including the design of a Leadership Series to deepen learning in some of the key areas we teach.
Source latest thinkers and best practice to maintain our relevance and value to our current and future delegates.