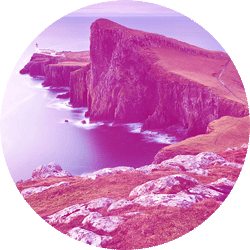 Aligning an organisation's business strategy with its people strategy is at the heart of organisational design and development. In many organisations, especially large ones, there is often a divergence between leadership's goals and strategy and the 'make up' and culture of the wider workforce. This 'disconnect' leads to inefficiencies and reduces the likelihood that strategic goals and ambitions will be realised.
In our OD work, our number one priority is to forensically understand the organisation, its context, aspirations and strategic ambitions. Having achieved this, we then consider the human capital dimension within the organisation and come up with tangible outputs that are focused on aligning 'people' with 'corporate strategy'.
Whilst our advisory work in the OD space is, by its nature, quite sensitive – we work at all times in partnership with the various stakeholders, taking care to ensure that our advice is at all times objective and grounded within the commercial context of the organisation.
Clients tell us that the level of expertise, insight, objectivity and results-focus that we bring to our OD work is invaluable.
Track record:
Major FTSE 100 Utility Company (2014)
Sponsored by the Group HRD, undertake a high level "as-is" structure review
Worked aligned with the review of the top 40 leadership roles
Purpose of the review was to support the Group HRD influence and facilitate OD conversations at the Board level given impending "C" Suite Changes
A set of recommendations and next steps were proposed including taking no further action until the new Group CEO was in-situ.
German Manufacturing Company (2015)
Recommended to work with a Global German manufacturer as part of the M&A growth strategy.
Consulted, advised and provided guidance on Day 1 and future IPO readiness and organisation design approach (including risks associated with these types of projects).
Provided support, coaching and challenge to the CEO and HRD in terms of their strategic and operational thinking.
Facilitated organisation design to be fit for purpose as well as meeting future end state goals.
Supported and provided input on the change management readiness, cultural integration and communication plans that were required to execute the overall plan.
Supported and developed HRBPs to take on more strategic roles as part of the enlarged business.